Skip to Content
Complete Services for Synthetic Grass
Arizona Artificial Lawns in Phoenix, AZ offers a wide variety of synthetic grass installation services for commercial and residential properties. When you choose us for your turf installation, you can feel confident that our knowledgeable and experienced team of installation experts will assist you every step of the way to ensure that you're totally satisfied with the result. Whether you're a homeowner, business owner, or contractor, we are the experts you can trust for your installation and supplies.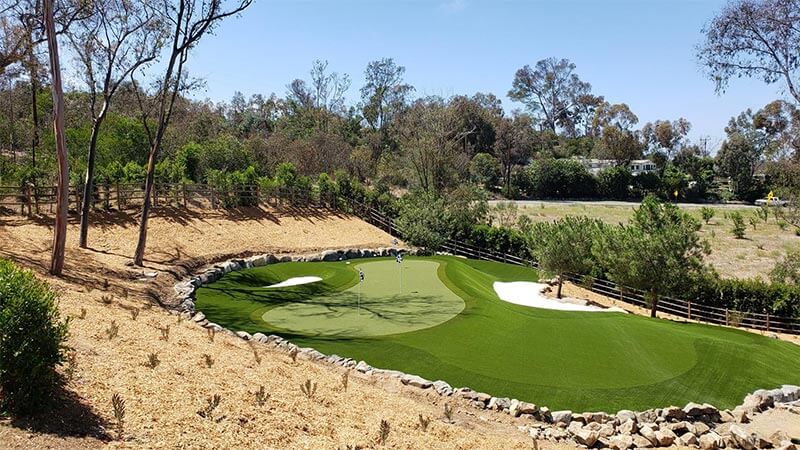 What Are the Benefits of a Turf Lawn?
As an alternative to natural grass landscaping, our turf provides a wide variety of benefits to help you save money while eliminating maintenance costs and saving you time. It can be quickly installed on your residential or commercial property by our highly-trained professionals. Learn more about the benefits of choosing artificial grass.
Low Maintenance
Synthetic turf never needs to be mowed or trimmed because it doesn't grow. We use a durable product that can be installed in high traffic areas, so it looks great for years. We're so confident, that our turf is backed by an industry-leading 15-year warranty.
Recyclable
Our artificial lawns are created using entirely recycled materials in the United States. It's coated in a soy-based polyurethane called BioCel, which is safe for the environment and replaces petroleum-based polymers.
Reduce Your Water Bill
Because synthetic grass never needs to be watered to maintain its lush beauty, property owners can save up to 80% on their water bill. More rainwater will reach the soil beneath with proper drainage, so you never have to worry about getting puddles on your lawn.
Types of Artificial Lawn Applications
The experienced team at Arizona Artificial Lawns has installed artificial turf on residential and commercial properties throughout the area since 2003. As a local leader, we have access to the latest products and materials that provide a more comprehensive range of applications than other companies. Schedule a consult and find out how our artificial turf can be used for.
Schedule a Free Design Consultation Today