Skip to Content
Artificial Grass for Batting Cages in Phoenix, AZ
Batting cages are a great addition to North Phoenix homes, schools, and businesses. Arizona Artificial Lawns specializes in installing artificial grass for batting cages in Phoenix, AZ. Whether you have children who love to play baseball or you want to add commercial batting cages to your entertainment facility, synthetic turf is an excellent option. Our team would be happy to explain the benefits and features of synthetic grass and artificial turf for batting cages. All Major League Baseball teams use artificial turf for their training facilities, so it stands to reason that it would be an excellent choice for a batting cage in Scottsdale or Paradise Valley as well. Learn more about artificial grass installation for batting cages and get in touch with us for an estimate.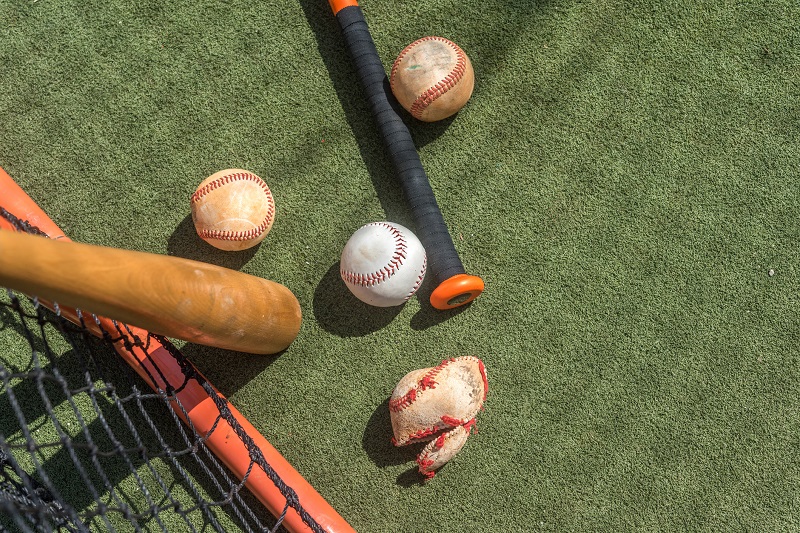 The Benefits of Artificial Turf for Batting Cages
There are many reasons why artificial turf installation makes sense for adding batting cages to your property. Arizona Artificial Lawns installs artificial turf for batting cages made from durable fibers. You have multiple options for the artificial grass you use for your new batting cages. Artificial turf for batting cages can be customized with inlaid lines or logos and uses premium American-made fibers. Synthetic turf is a safe, low-maintenance option for batting cages.
Artificial Grass Batting Cage Features
Not all artificial turf products are the same, so choosing the right one for your batting cage is essential. Some choices you'll want to make include pile height, cushion, and more. Consider the following factors for your batting practice turf:
Durability – One of the most critical aspects of your baseball turf is durability. Because commercial batting cages have significant traffic, you need a synthetic grass that withstands foot traffic and frequent use. Your batting cages will continue to look great if they are pretty durable.
Cushion & Comfort – Our experts can add foam or rubber backing to your batting cage turf to increase comfort for users who plan to spend a long time practicing their swings.
Play Ball with Artificial Turf
The artificial grass experts at Arizona Artificial Lawns are here to help you play ball with new batting cages. Parts of your field you may need include home plate mats, artificial grass turf rolls, or portable indoor sports turf. Our team also specializes in putting greens, playgrounds, and more. Contact us today to get started by requesting a quote.